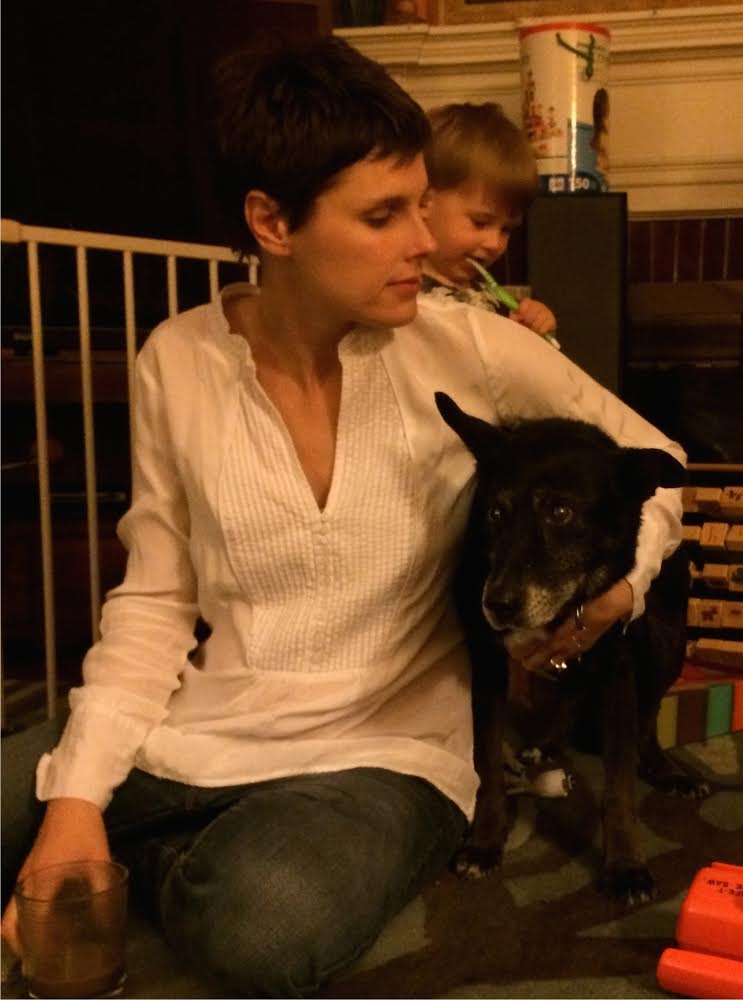 In the last couple weeks our family has gone through some monumental, and bittersweet changes. My wife Dru and I welcomed a new life into the world in the way of ourprecious newborn daughter, Vaida. Sadly, we also said goodbye to our beloved dog Nala. While still infinitely sad, having watched Nala beat cancer twice, it felt more similar to parting with your 97 year-old grandparent than an unexpected loss.
Knowing that time had arrived, I went about the dreadful process of figuring out how to most humanely and peacefully lay Nala to rest. I called several vets that offer at-home euthanasia services. Thankfully among them, was Dr. Brad at Lap of Love. He called me back quickly and seemed at once to understand and sympathize with my plight. He thoughtfully described the procedure to be undertaken, and agreed to come to our house two days later.
The dreaded day had arrived, and I walked to my neighborhood corner store to pick up steaks for Nala's Last Supper (and one for my bud Zeus too, Nala's brother). Watching her feet slide as she struggled even to stand to eat her treasured feast was gut wrenching, but conformational as well. It was painfully obvious. It was time. 
Dr. Brad arrived right on time later that day, and immediately confirmed my early intuition that he was the right person for the job. Before he had even gotten inside our gate, he was consoling the heartbroken couple on the other side. He greeted and pet both our dogs, who also were instantly comfortable around Dr. Brad. Within the first minutes of seeing Nala, Dr. Brad pinpointed several of her chronic conditions. He first noticed her failing vision, then astutely noted her small pupils despite her lacking vision. He accurately speculated a neurological issue was to blame. I had never mentioned the history of head tumors, so his rapid insights were beyond impressive. He assured us after examining her that we were making the right decision.
Dr. Brad, my wife Dru, and I headed into our wooded backyard and sat down on either side of Nala, petting her and holding her head. Dr. Brad again carefully described the steps that would follow and then asked us if we were certain we wanted to go ahead with it.  He administered an intramuscular injection that consisted of a cocktail of sedatives and painkillers. Nala barely moved as he delivered the injection and she immediately looked relieved following its administration. Her body relaxed as the pain washed away and she gave us one last precious memory. As her eyes closed, she smiled widely to Dru and I. A final tearful storybook ending. She was no longer in pain.
Dr. Brad gave us a sympathy card and made a clay paw print for us to keep in her memory. While these keepsakes were and are appreciated, its his genuine compassion that was incomparable.  Its so rare to encounter someone who has such prowess as a doctor and even more as a person. Thank you Dr. Brad.
Goodbye Nala. Thank you for everything. We will always love you and never forget you.
I can't express my gratitude and recommendation for Dr. Brad highly enough! He is absolutely wonderful.  
If you find yourself in a similar, heart-wrenching situation, details on his services can be found at: