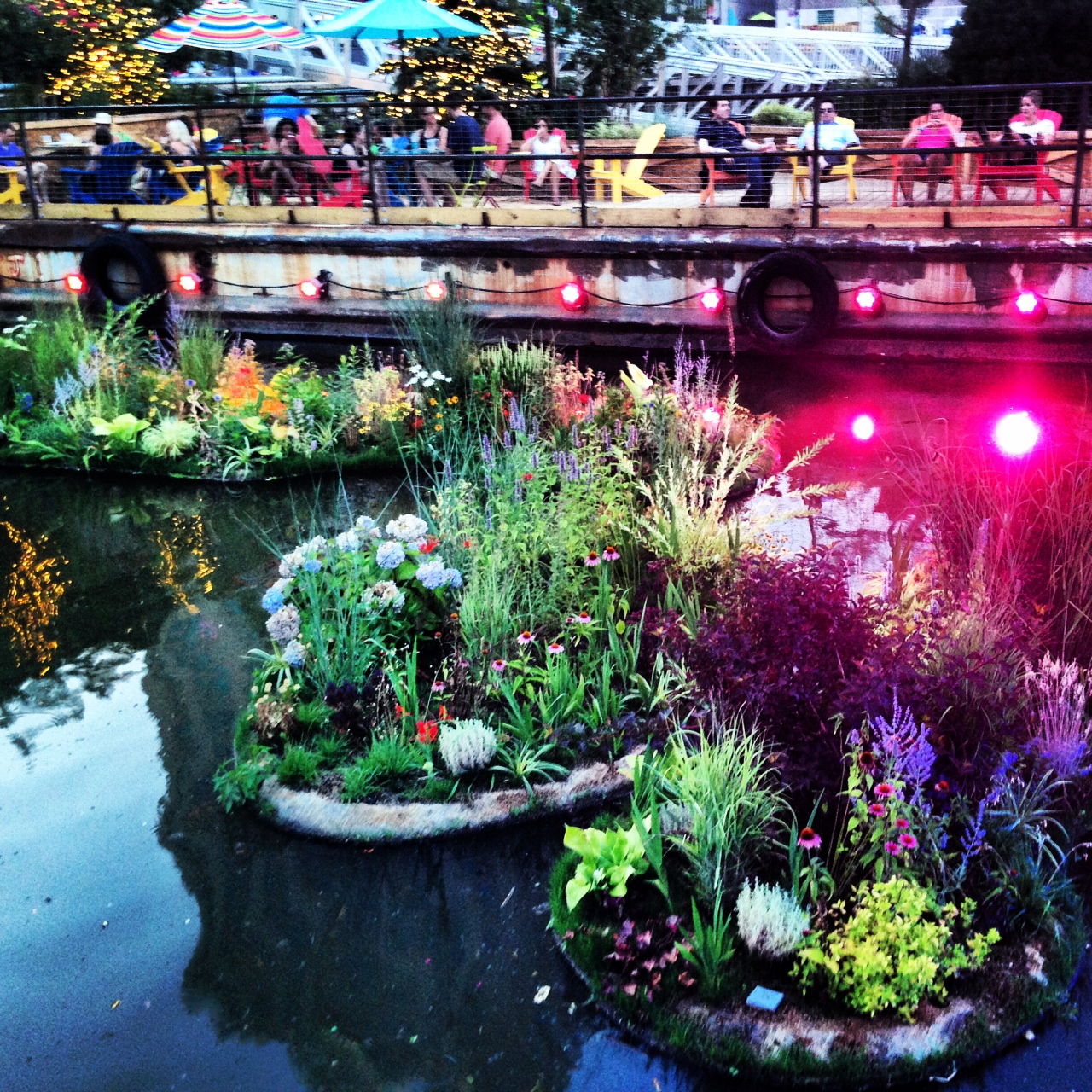 The much maligned, and mostly nonexistent, Philadelphia waterfront finally has something to be proud of…. Spruce St Harbor Park is wonderful!  "The waterfront isn't just dead hooker storage anymore?!" exclaimed my wife, somewhat sarcastically. Multiple friends suggested SSHP as a welcome new addition to the 'best of Philly summer stuff'. Walking with some friends from out of town along the newly developed boardwalk stretch complete with arty wrought metal misters, paddle board yoga classes, and lilly pad water gardens…I confess, I felt more tourist, than tour guide. Traveling to other water bordered cities and admiring the vast variety of waterfront options constantly provided a frustrating perspective. It seemed baffling that Philly couldn't do more with our 'primest' of real estate. Big cheers to way better late than never! If you haven't gotten a chance to enjoy some music, a drink, burger, or just a stroll by the new Spruce St Harbor Park, go there before they close for the year on September 1st.
Here is a link to SSHP:  http://www.delawareriverwaterfront.com/places/spruce-street-harbor-park
While these new spots are deservedly making local 'splashes' in recent weeks, no waterfront post would be complete without mention of the historic, fantastic Penn Treaty Park. Penn Treaty will always be my favorite spot for an urban dog walking session or afternoon picnic….right here in the heart of Fishtown!